Cellphone repairs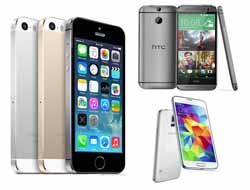 You have discovered the best place for cell phone repairs in New York City! Smartphone and cellphone repair assistance is just a few steps away. We have a convenient location here at NYC Mobile Device Doctors, near the MetLife Building and Bryant Park. Not only do we offer convenience in terms of location, but we offer it in terms of the many devices that we repair and the dozens of solutions that we offer. Various devices are covered by our handy technicians, to include:
iPhone 4
LG
HTC One
HTC DROID
iPhone 2
iPhone 3GS
HTC Titan
iPhone 5s
Samsung Galaxy S3
Samsung Galaxy S4
iPhone 5c
HTC Inspire
HTC Wildfire
iPhone 5
Android
Blackberry
Samsung Note
iPhone 5
HTC Sensation
HTC Desire
Call for more information on the devices that we cover: 212-292-8005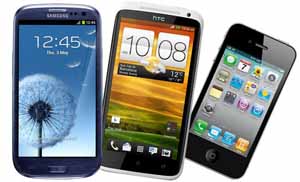 Are you dealing with water damage? A broken screen? Cracked glass? Power button that doesn't work? Home button that doesn't function? Damaged volume buttons? A charging port that doesn't work? How about a damaged LCD or digitizer? No matter what issue you are having, when you need NYC cell phone repairs, we are sure to have you covered right here. Do you use Motorola, Nokia or LG? We have them all covered. We can fix phones sold by Verizon, Sprint, T-Mobile and other companies. Our skilled technicians have a great deal of experience repairing all sorts of problems so that users can continue to use their device without having to upgrade and pay a hefty fee. We believe that fixing problems that can be resolved is also good for the environment, because it lessens the amount of toxic garbage. NYC cell phone repair technicians who truly care about the environment and about your wallet work right here with us. The level of dedication that we provide for our customers is unbeatable. Our customer experience can't be beat. We have done everything in our power to distinguish ourselves from other companies. Customers of ours can avoid having to extend or renew their plans in order to obtain a discounted upgrade, because we are known for fixing all sorts of problems. Come to us for everything from water damage repair and broken screen repair to button replacement and charging port repair. Our NYC cell phone repair solutions will leave you satisfied. Whether you need repairs for the latest device to hit the market or an older one, we are sure we have the right parts in stock. So stop in today! We appreciate your time and business.
Visit us at:
200 Park Ave
Suite  1796
New York, NY 10017
Or call us! – 212-292-8005