Samsung Galaxy S4 Charger Port Replacement and Repair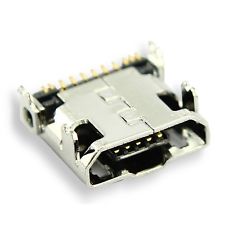 When it comes to working with mobile devices, our experts are highly experienced, and we can replace or repair the charger port in 20 minutes.
How do I know if my charger port needs repairs? There are a few tests you can do on your own to make sure your charging problems are due to the USB port and not some other issue. Some of these possible issues include:
Lint or dust buildup: Contaminants that clog up the port can prevent efficient charging. To clean out the port, use a can of compressed air or a trimmed Q-tip with rubbing alcohol. If you have a wad of lint in the port—and if you have steady hands—you can use a pair of narrow tweezers to remove it.
Bad charger: If you find that the charger seems loose, try a different one. It could be that the charger plug is worn out and needs to be replaced. Even if it is not loose, it is still a good idea to test your phone with a different charger—as long as the charger is the same voltage. Using one with a different voltage can damage your phone.
Overheated phone: An overheated phone won't function as efficiently. If you find that your Galaxy 4S smartphone is hot to the touch, then you should let it cool off before plugging it in.
If you find that none of these seems to be the problem, then it is time for charger port repairs. Come to our repair center, no matter where you are in the New York Metro area.