Samsung Galaxy S4 Front and Back Camera Replacement and Repair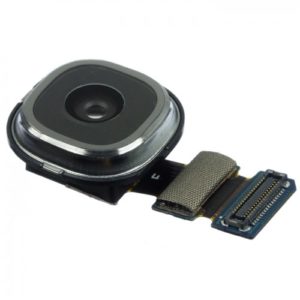 You're looking through your photos and you notice—with a great deal of disappointment—that they all seem to have a single line through them. Or maybe it is the same pattern of spots on each image. Or perhaps you go to use the camera, but it won't focus properly or show anything on the screen. Any of these indicate that there is something wrong with the camera on your Samsung Galaxy S4. Accidents and the passage of time can all take their toll on the front and back camera of your phone, and when they do, you need a repair service that you can trust to do the job correctly.
NYC Mobile Device Doctors has qualified technicians with the skills and experience you need to get back to recording videos and snapping photos. With a constant supply of quality replacement parts, we offer same-day repairs on all components, and our expertise allows us to complete those repairs within 15 to 30 minutes, all while taking care not to ruin the rest of your device. If you live anywhere in New York City, you can always come to us.
Why get camera repairs? Both of the cameras on the Galaxy S4 are very powerful, and if you enjoy taking pictures, then you likely use your smartphone to do so. The back camera has:
13 megapixel photo quality
LED flash
Autofocus
Touch to focus
Digital image stabilization
Digital zoom
The front camera is also comparatively sharp with 2 megapixels, making it ideal for video chatting and taking selfies. When you have problems with either of these, you are missing out on a powerful tool. So don't wait! Come to NYC Mobile Device Doctors for all your phone's camera repair needs!