Samsung Galaxy S4 LCD Replacement and Repair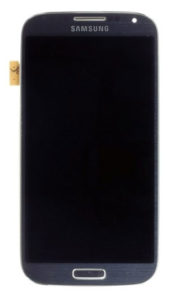 NYC Mobile Device Doctors can repair LCD issues at an affordable price. We also provide fast, high quality service because our technicians have years of experience working on mobile device hardware. Repairs usually last between 15 and 25 minutes. After that, your Galaxy S4 is as good as new! Come see us if your LCD shows any of these problems:
Blank sections on the screen
Entirely blank screen
Lines across the screen
Colors are off
Blurring or distortion on screen
Fixing these problems doesn't have to be expensive. Sometimes, the problem is as simple as a loose or faulty connector. We have experience with all kinds of repairs, so you can trust that we'll properly diagnose and treat whatever specific problems are causing the display to malfunction. If the LCD component needs total replacement, we do so without negatively affecting other parts of the phone. If you live anywhere in NYC, visit us or give us a call at (212) 292-8005.