Samsung Galaxy S5 Speaker Repair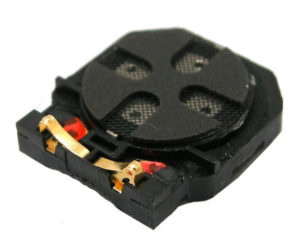 Dust buildup, normal wear, liquid intrusion, and impact damage all mean trouble for your Samsung Galaxy S5's speakers. If you often use the loudspeaker during calls, or if you enjoy listening to music or watching videos on your phone, a damaged speaker can be a real problem. When you notice diminished sound quality on your smartphone's speakers, take it to NYC Mobile Device Doctors for repairs!
We are conveniently located for residents throughout New York City, we keep needed replacement parts in stock, and we have a great deal of experience working with smartphones. Because of this, you can get the needed repairs done on your Galaxy smartphone without the inconvenience of sending it to Samsung or trying the repairs yourself. Our skilled professionals can clear up the following issues related to your phone's speaker in about an hour and a half:
Crackling and static
Sound cuts in and out
No sound through speaker, even when the earpiece and headphones work
Why get professional repairs? The speaker apparatus is fragile, and in order to replace it, you need to take the phone apart. This requires steady hands and solid experience to do without hurting the other parts of the phone, so it is important that you take your phone to a service center you can trust. We have are very familiar with the process of fixing phones, so please contact us for an appointment. Our number is (212) 292-8005. Call us or visit today!