Samsung Galaxy S5 Headphone Jack Replacement and Repair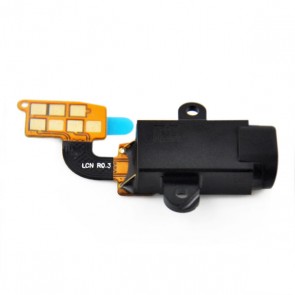 Sick of static or crackling in your ears? If you get bad sound quality through your headphones while listening to music on your Samsung Galaxy S5, then there are a few likely causes:
The headphone jack is dirty or clogged: In some situations, debris buildup may cause the headphone plug to be loose in the jack.
You are using bad headphones: In order to test this, try using a different pair. If the scratching, crackling, or intermittent sound quality doesn't stop, then the issue is not the headphones.
The headphone jack is broken: If you try using a different headphone set and cleaning the jack, but still see no improvement, then it is time to pay a visit to the professionals at NYC Mobile Device Doctors.
At our repair center, we give you quality same-day repairs for all of your headphone jack repair needs. We know smartphone components front and back, including those used in Galaxy phones, so you can be certain that you will get knowledgeable service. So if you're tired of bad sound quality on your smartphone, come by our shop or schedule an appointment at (212) 292-8005.