Google Nexus Repairs
Google Nexus is a great device. With the Nexus 5, users can take advantage of unique video and picture features that make it exciting to use. Its HD display can't be beat either. These devices don't come cheap, costing in the range of a couple hundred dollars. So, when damage occurs, you might be stressed out and not know what to do. Don't panic, because purchasing a new device isn't necessary when you have NYC Mobile Device Doctors to make repairs for you. Google Nexus repairs in NYC are inexpensive if you come to us. We are reputable because we offer great rates, but also because of our proximity to just about everything. Near Grand Central Terminal? Stop by. Going to the MetLife Building? Come our way. We take walk-ins and will gladly answer any questions that you have. Our diagnostic checks are free, too. New York City Google Nexus repairs will mean that you can enjoy your device as if it were brand new, without paying the cost of a brand new item, once again.
Call now for more information: 212-292-8005
Or come and visit us in person!
We are located at–
200 Park Ave
Suite 1796
New York, NY 10017
We offer repairs for the Google Nexus S, Google Nexus 5, Google Nexus 7, Google Nexus S 4G and various other devices. We offer Nexus 6P, Nexus 6, Google Nexus Tablet screen repairs as well as battery replacements and more.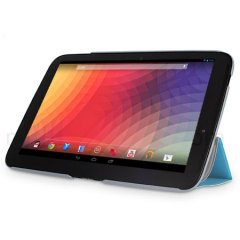 Some of our most popular solutions in terms of New York Google Nexus services include:
Water damage repair
LCD replacement
Digitizer repair
Broken screen repair
Cracked glass repair
Home button repair
Power button repair
Volume button replacement
Speaker repair
Charging port repair
And more!
Choose NYC Mobile Device Doctors for NYC Google Nexus repairs that you can count on. Rest assured, all of our parts are high quality in order to yield a quality result. However, we don't charge the exorbitant fees that other repair companies tend to charge, even though we are located in one of the more expensive cities in the United States. We can provide you with a complete screen reassembly at a price that you can afford. We can reverse water damage for a competitive rate. Everything that we have to offer is top-notch, from our experienced technicians to our warranties. Give us a call if you would like to make an appointment, or feel free to stop by. Need directions? Just ask! We look forward to doing business with you.
Call us today: 212-292-8005