iPad 2 Home Button Repair and Replacement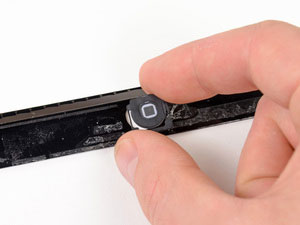 NYC Mobile Device Doctors is the solution to Home button issues. Our tech experts offer highly skilled repairs on iPads within roughly an hour, including on the Home button. We work carefully to make sure that the device is unharmed during the procedure, something that other places may not do so well. Our repair center is close by for locals throughout New York City, and with our constant supply of OEM quality parts, there is no waiting for part orders. Just come to our shop or give us a call when you need repairs. You can set up an appointment at (212) 292-8005.
How to tell when you have Home button hardware issues: Since you use the Home button to navigate your iPad 2, it can be a real problem when it starts to malfunction. Sometimes, an unresponsive button may be due to bad calibration within the software. Try the following steps to recalibrate it:
Launch an app on your device.
Press and hold the Home button until the slider to power off appears.
Keep holding the button until the slider disappears, which may be about 30 seconds.
Check the Home button to see if it works. If not, try the above steps several more times.
Restarting the device may also help, but if the button still doesn't respond, you probably have a hardware issue. The button might get also stuck. At this point, professional service is recommended to get the button working again or to replace it entirely. This can be a challenge with the delicate glass cover on the iPad, so it is likely not something you want to try on your own. The glass can easily crack and shatter during the process, which can mean both costly repairs and potential injury. Rather than fix it yourself, come to our service center.