iPad 2 Lock Button/On and Off Button Repair and Replacement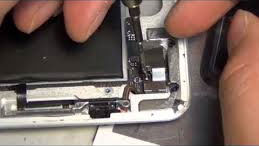 Broken power button on your iPad 2? When you need power button repairs or replacement for your 2nd generation iPad, take it to our trusted professionals at NYC Mobile Device Doctors. There is no need to delay, especially since you'll want to get back to using your device independently as soon as possible. We always have the needed OEM quality replacement parts in stock, and all of those parts are high quality. Our technicians are also high quality, possessing years of experience repairing mobile devices. We've developed techniques and practiced them to the point of perfection so as to minimize the risk of causing damage during repairs.
If you are not able to get to our repair shop right away, you can activate Assistive Touch by going to Settings, hitting General, and then Accessibility. You'll see Assistive Touch on the side. Slide it On, and you'll get a little gray button on the screen. Tapping this brings up a menu with a few options. If you hit Device, you'll see a Lock Screen option. Tap it and hold it to turn it off. Then to turn it back on, connect it to iTunes via a USB cable.