iPad 2 Speaker Repair and Replacement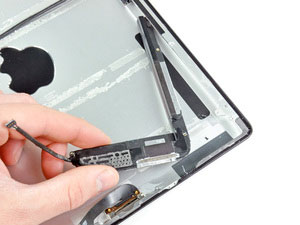 Need an expert to fix sound problems on your iPad 2? While you work, it's nice to have music going if it helps you focus. Functioning speakers are important to be able to enjoy music, videos, and movies on your iPad 2. Unfortunately, after an accident or over time, the speakers could lose their original quality. You miss out on your music, and videos are no longer a very good experience. You might have choppy sound, crackling, static, or no sound at all.
This is why NYC Mobile Device Doctors provides affordable speaker repairs and replacement on the iPad 2. When you notice that your device's sound quality is starting to fail, take it to our repair center for same-day repairs. At our service center, we offer you:
Experienced technicians who provide accurate repairs on all devices.
OEM quality parts in stock at all times so you don't have to wait for us to order replacement speakers.
Speaker repair in about an hour.
Convenient location for locals throughout New York City.
90-day warranty on all repairs.
Professional advice on how to take care of your iPad.
You can count on our qualified technicians. We've worked on mobile devices of all kinds for years, from which we've gained the techniques and skills to be able to make repairs on delicate tablet components without damaging the rest of the device. We are nearby, so don't wait to come to our professionals for service.