iPad 2 Water Damage Repair Service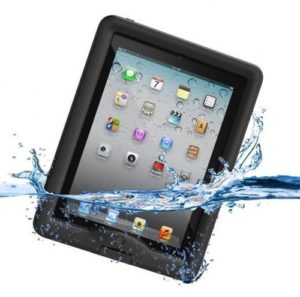 We offer efficient water damage repairs on the iPad 2 for New York locals! There is always a moment of shock when your mobile device makes contact with water, especially for one as expensive and delicate as the iPad 2. Whether it was from dropping it in the bath or spilling water on it, your device is in a lot of danger as long as it's wet. In this situation, it is important to act quickly:
Remove the device from water as quickly as possible.
Shut down the device to prevent shorting.
Wipe away excess water to keep it from seeping in.
Take your device to the pros at NYC Mobile Device Doctors as soon as you can for water damage service.
These steps will all help reduce the amount of damage water intrusion will cause the device. The longer it is in water, the more water will seep in, and the higher the chance will be that extensive damage will occur. Once you've gotten it out of the water, there is a chance that systems will short circuit if the device is still on, which is something you definitely want to avoid. Once you get it to our qualified technicians, we'll run diagnostic tests on it to figure out how much damage was done and where. We'll then get to work fixing it.
The time it takes to complete the repairs depends on how much damage occurred. In any case, we try to return your iPad 2 as soon as possible and at minimal cost. Fortunately, you won't have to wait for us to order replacement parts, since we always have those in stock. Nor will you have to worry about us charging extra for accidentally damaging your tablet during repairs. We are very careful with your device since we know that you invested a great deal in it. Your iPad is safe with us.
When you have a water damage crisis with your tablet, we urge you to get it to our repair shop right away. We are conveniently located for New York residents throughout the metro area, so don't delay. Minimize the damage to your device and get it working again ASAP with our experts.