iPad 3 Battery Repair and Replacement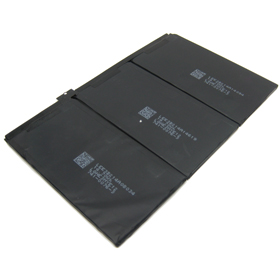 Is your iPad 3 always plugged to an outlet? If you find that you are constantly charging your iPad or if it is always dying on you, then you most likely have a problem with the battery. Normally, the battery should last about ten hours while surfing the web and listening to music. If it keeps dying after an hour or two without heavy usage, then take it to our skilled technicians for replacement. We are conveniently located in New York City, and we always have OEM quality parts in stock. A battery replacement will take about one hour to complete, much faster than waiting for Apple to do it.
We also provide professional advice while you wait. Some of the following pointers can help you keep your device's battery going as long as possible:
Control the apps you use: If you double click on Home, you'll see all the apps currently running. You'll want to shut down both those apps you don't currently need as well as the ones that use up a lot of battery power, such as music streaming, video, and GPS intensive programs. Just swipe them off the screen to turn them off.
Turn off location services: Go to Settings > Location Services. There, you can either turn it off completely, or just turn it off for certain apps.
Turn down the brightness: This can be done in Settings > Brightness & Wallpaper.
These all reduce battery usage, which means that you'll be able to charge your iPad 3 less often and delay replacement for a while.