iPad 3 Front and Back Camera Repair and Replacement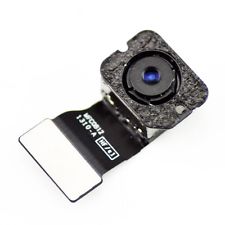 Having camera troubles on your iPad 3? The solution is in easy reach with NYC Mobile Device Doctors. Our qualified technicians know mobile devices inside and out, and we can repair or replace your iPad 3's cameras in one hour. Just bring your tablet by our repair center or call us to set an appointment. We'll get right to work on it once you bring it in. There is no worry about diminished quality since we are very thorough with our repairs and only use OEM quality parts, which we always keep in stock. If an accident or normal wear diminishes your ability to take photos with your tablet, come to our repair shop for same-day service!
You gain a lot by keeping the front and back camera working on your tablet. It increases its versatility, allowing you to snap photos and video chat while working or playing. It is not a tool you want to throw away just because repairing it might be inconvenient or expensive. Our location and speedy service make it so that it is not inconvenient at all, and our precise techniques help keep the price down as much as possible, so there really is no reason why you shouldn't get camera repairs at our service center.
Locals throughout NYC will find us easy  to get to. If you want to get back to snapping pictures, recording videos, and video chatting with your 3rd generation iPad, come stop by our repair center or set an appointment by calling(212) 292-8005.