iPad 3 LCD Repair and Replacement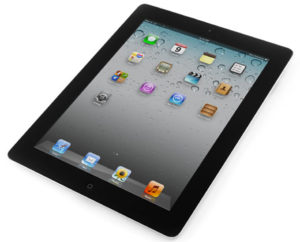 Are you having display issues on your iPad 3? Display problems are due to a broken LCD (Liquid Crystal Display). In order to get back to using your iPad again, you need to see NYC Mobile Device Doctors for service. There are many advantages to coming to our repair center:
Professional service: Our experts have worked on these devices for years, and we know their ins and outs like no one else. We have also developed skills and techniques for dealing with various problems, including a broken LCD.
Affordable rates: We are very careful not to add to the damages while working on your device. When solving a problem, we fix only what needs fixing and replace only those components that can't be saved. This keeps our prices down, so you don't have to pay extra for someone else's incompetence.
Fast same-day service: For iPad repairs that involve opening the device up, an hour is pretty fast, especially when you can avoid extra damage to the screen and other parts during the process. For a novice, this process can take two or three hours at least. We work very efficiently so that you only have to wait one hour to get your device back. We also keep all OEM quality parts in stock at all times, including iPad LCDs, so there's no waiting for part orders to come in.
Convenient location: You don't have to go very far or wait too long to get back to using your iPad again. Our repair shop is located for easy access from all parts of New York, including East Side, Upper West Side, Midtown East, SoHo, Brooklyn, and Manhattan. There is no need to mail your device to some distant center to get the repairs done right. We'll take care of it right here in NYC.
You can tell the LCD is broken if the display no longer looks right. You might have odd colors or distorted images, patterns of lines across the screen, or blacked-out areas. The entire screen might have gone blank, even though the device is still running. In any of these cases, your iPad becomes harder to use, if not impossible.
Since the LCD is behind the glass screen assembly, it is generally necessary to remove the front in order to do the repairs. We work as carefully as possible to prevent extra damage to the screen as we solve any LCD problems you might have. If the glass is already cracked, we do all that we can to keep broken fragments from harming your device. Since the LCD uses electrical currents to signal individual pixels, it can be damaged by water intrusion. If this is the case, then see our water damage repair services for more details. Whatever is causing your iPad 3's display to fail, you can depend on us to correct the problem.