iPad 4 Charger Port Repair and Replacement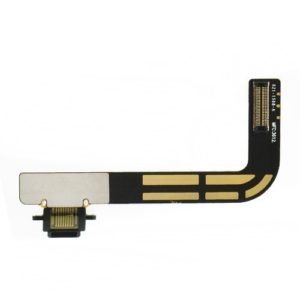 What do I do if my iPad 4 won't charge? NYC Mobile Device Doctors offers you the expertise and quality OEM parts needed to solve this problem and have your iPad 4 charging like new. The repair process only takes one hour, and once it's done, we get it back to you in peak condition. We are careful to avoid needless damage to the device, which keeps our rates down. This makes us an affordable option for you if you are in New York City. The repairs we do are top quality as well, so your iPad is in good hands when you entrust it to our professionals for repairs.
If your iPad 4 refuses to charge, then you have a serious problem. Eventually, the battery will die and you'll be totally unable to use your tablet until you get the problem fixed. Sometimes, the problem is not that it absolutely won't charge, but that it will only charge very slowly. In this case, you end up waiting way too long to get a usable charge on your device, only to have it drain and need charging once more in a few hours.
How to know when you need charger port repairs: A number of things might contribute to this problem, but there are a few things you can do to figure out exactly what is wrong:
Try a different charger: If you are using the wrong charger or one that has gone bad, it will negatively impact your device's ability to charge up. Try switching out to a different one to see if that helps.
Clean the charger port: Your port might be clogged with dirt, dust, or lint. Taking a few moments to gently rub it clean with a cotton swab and rubbing alcohol can do the trick.
Plug in to a different outlet: It happens. You might have a bad outlet. If so, trying another may solve the problem.
Do a hard reset: It might be a software problem. If you press and hold the Home button and the Power button, it will reset the device. Once it reboots, plug it in again to see if there's any difference.
If none of these solves the problem, then you most likely have a bad charger port and you should come see our experts.