iPad 4 Volume Button Repair and Replacement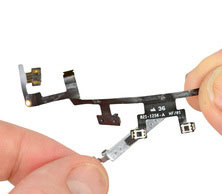 We are able to fix your iPad 4 volume button in just 1 hour. We have worked on many devices through the years at NYC Mobile Device Doctors, including the 4th generation iPad. We know how to take it apart and put it back together as good as new without risking extra damage to the device, so we can easily fix stuck or unresponsive volume buttons in one hour. This means you don't have to wait several days to get service through Apple or worry about accidental damages from the repairs. We make sure our stock is always full of OEM quality parts, so you also won't have to worry about us lacking a needed part.
If your iPad is always too loud or too quiet without an easy way to adjust the volume, come to our repair center as soon as you can. We are located at a convenient distance from locals all over NYC, so you won't need to go very far for our services. Just set up an appointment at (212) 292-8005 or stop by if you're in the area.