iPad 4 Screen, Front Display, and Digitizer Repair and Replacement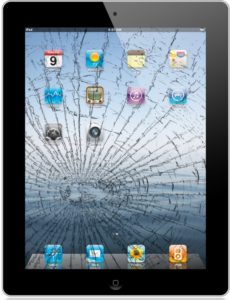 Has an accident left your iPad 4 with a cracked screen or broken digitizer? When this happens, call or visit NYC Mobile Device Doctors. We are ready and able to help you with any screen or digitizer repairs or replacement your device requires. Since we always have original manufacturer parts in stock, we can do repairs same-day. This means you don't have to wait for Apple to mail it back to you when you send it in for service.
We also have plenty of experience working with tablets and smartphones, making us your most reliable third-party repair service center in New York City. You won't be charged for extra damages from repairs because we avoid those damages in the first place. We also offer a 90-day warranty on all repairs just to be extra safe. Other places may not be as high quality with their repair services, and you could end up paying extra for replacement parts you didn't need prior to the repair. So don't take that risk. Come see us if you have any of these problems with your iPad 4:
Cracked or shattered glass
Unresponsive touchscreen
Touchscreen makes errors in recognizing taps, swipes, and other gestures
When you need to restore your iPad's usability and glossy appearance, you have no better option in New York than NYC Mobile Device Doctors. Just give us a call at (212) 292-8005 to set up an appointment, or feel free to stop by our repair center if you are in the neighborhood. Contact us today!