iPad Air Front and Back Camera Repair and Replacement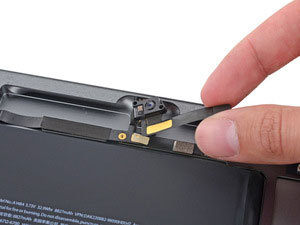 Does your iPad Air have a broken front or back camera? Rather than leave your tablet without a camera, take it to our trusted professionals at NYC Mobile Device Doctors. We always have quality replacement camera components in stock for both the front and rear cameras, so you don't have to worry about losing photo and video quality after the repair. It only takes us an hour at most to have your tablet's visual recording capabilities restored to their original state, all without the worry of extra charges from inadvertent damage from the repair process.
In an accident, either the front or back camera can get damaged, and you'll notice the difference when taking pictures. Some of the following symptoms may indicate a faulty camera:
Lines, blurs, or spots appear in photos
Distorted colors
Cracked lens
Screen is blank or dark when taking a photo
The camera app doesn't load
In order to get back into taking photos and videos to share with your friends and family, don't delay contacting us.