iPad Air Home Button Repair and Replacement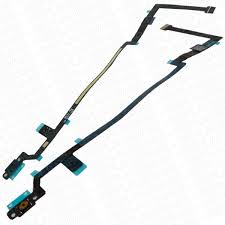 At NYC Mobile Device Doctors, we provide the expertise and quality replacement parts needed to restore your iPad's usability to its original condition. In 1 hour, we can solve any of the following problems:
Home button does not click: If you push it and it does not make a clicking noise, then you may have a problem within the switch mechanism under the button.
Button doesn't respond when pushed: This is most likely a result of a broken or worn ribbon cable. Other factors such as disconnected cables or a broken switch may also be to blame.
Button is cracked or chipped: This probably resulted from an accident and can be easily fixed by replacing the plastic button and possibly the socket.
Button sticks in place: If the button sticks in place when you push it, there is likely some grime or dirt buildup underneath it. A professional can repair this by cleaning out the inside parts. If it continues to be a problem, then there is likely some other issue.
Trying these repairs on your own is not recommended, since there is a special risk to the thin glass screen. It can easily crack while removing it from the device or while working on the Home button assembly. Your best bet is to take it to our repair center where our technicians can resolve the issues with minimal risk to your tablet. We are conveniently located for New Yorkers throughout the area, so with our same-day service, your iPad can easily be back to full functionality this very day! Just call us or drop by when you're near our shop.