iPad Mini Battery Repair and Replacement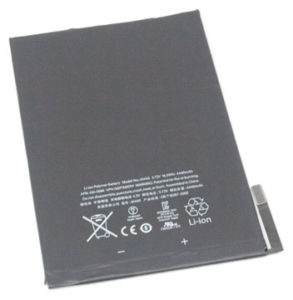 Need battery replacement for your iPad Mini? When you are looking to get the battery replaced, you'll want to take it to the pros at NYC Mobile Device Doctors. Here, our experts can safely replace the battery within a wait time of 1 hour. Unlike other brands, Apple batteries can't be replaced without special tools. The process involves removing the screen and the LCD while working around dozens of connections and components just to get the old battery free. This brings in the risk of damaging crucial parts of the tablet, so you want real experts to do the replacement.
We always have replacements in stock, so you don't have to worry about waiting for the next shipment. Then, once your battery is replaced, there are a few ways you can keep it going. Try the following:
Turn off energy-heavy apps: Apps that constantly communicate through Wi-Fi or your carrier tend to drain the battery pretty fast. These can be apps that stream music or video and use GPS to navigate or update your location.
Use Airplane mode: This turns off the Wi-Fi, which can keep the battery from draining so quickly.
Shut down unneeded apps: You can go through and look for running apps that you don't really need. Double press the Home button to see apps that are currently going. If you're not using an app, swipe it off the screen to turn it off.
By using less of the battery, you charge it less often, allowing your battery to retain its charge capacity longer. Eventually, it will still lose its ability to hold an electrical charge, at which point we'll be able to help. We offer same-day service without the worry or hassle of other service centers, and we are conveniently located for local iPad owners throughout New York City, so contact us today!