iPad Mini Front and Back Camera Repair and Replacement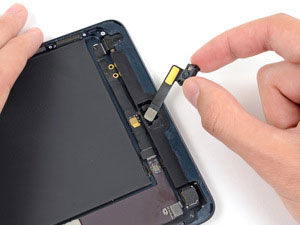 Our experts can repair any camera issues in 1 hour on your iPad Mini! Have you taken any recent photos with your iPad Mini only to notice that they didn't quite look right? You might notice blurring, spotting, or lines in specific areas of your pictures. Or maybe your photo app won't open at all. Either of these situation can indicate a needed repair on the camera used to take those pictures. In order to restore your photo and video quality on your tablet, you'll need professional repairs done.
Fortunately, NYC Mobile Device Doctors strives for high quality repairs at an affordable rate. Due to the experience that our technicians have repairing tablets and other mobile devices, we are able to repair or replace the front or back camera on your iPad Mini within an hour without costly mistakes.
Because we always have original manufacturer quality parts in stock, there is no risk that your device's photo quality will be diminished by the repair. This way, your iPad mini's back camera will retain its 5 megapixel quality and all of its features, like its 1080p HD video recording, autofocus, five element lens, and HDR photo recording. The front camera will also retain its 1.2 megapixels and 720p HD video. When you have camera issues, come to our repair shop for same-day repairs.