iPad Mini Home Button Repair and Replacement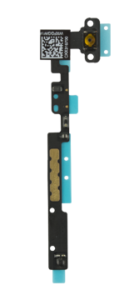 Rather than deal with a problematic Home button, come to NYC Mobile Device Doctors for fast, affordable service. Our professionals have the experience and the skills necessary to make your device accessible again by replacing or fixing the Home button. We can do this pretty quickly because we always have the needed parts in stock as well as years of experience taking these devices apart and putting them together again. We are careful not to damage other parts of your tablet during repairs, especially on the iPad Mini, which uses thinner glass than other iPad models. This keeps our rates down.
Broken Home Button Symptoms: If your Home button stops working, gets stuck, or becomes less responsive, your device's accessibility is limited, and you either have to relearn how to navigate your device with various workarounds or get it repaired.
You don't have to suffer with a broken Home button. Take it to our repair center for same-day service. Within about an hour, your tablet will be working perfectly once again, and you can go back to enjoying it's ease-of-use and many features without hardware obstacles once again. Contact us or just walk in!