iPad Mini Screen, Front Display, and Digitizer Repair and Replacement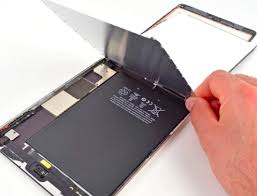 We fix cracked screens and broken digitizers on your iPad Mini! For front display and digitizer repairs, take your device to NYC Mobile Device Doctors. We can solve any and all of these problems within 1 hour:
Cracks or shattered sections on the screen
Unreliable multi-touch function
Screen does not respond to touches at all
Why choose our repair center? Given its smaller size, the iPad Mini poses special challenges when it comes to front screen repairs. The glass used for the device is thinner than on other iPad models, so it is much more prone to cracking apart. When you need to get it repaired, you want experts with experience to work on it. We have the needed experience to fix it right.
Once repairs are completed, you won't need to worry about ruined quality on your device. We use only OEM quality parts—which we keep in constant supply—and our technicians have a great deal of skill in repair work. We do everything possible to minimize the risk of extra damage when you take your iPad to our repair center, so your device is in good hands.
Our repair shop is nearby, and we are always ready to fix your iPad. When you are in the neighborhood, stop in and let us take care of your screen and digitizer problems. You can also call us to set up an appointment at your earliest convenience. We can be contacted at (212) 292-8005.