iPad Mini Volume Button Repair and Replacement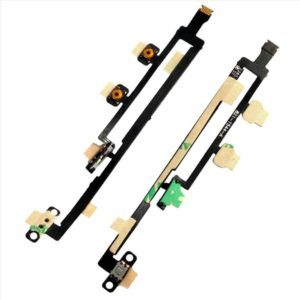 Are you tired of dealing with a stuck volume button on your iPad Mini? Come by NYC Mobile Device Doctors and your volume troubles will be no more! The experts at our repair center are well equipped to fix any problem with your iPad Mini, including the volume button. We always have high quality parts in stock and our skill is honed for risk-free repairs.
Often, volume button problems are due to one of two issues. Either the flex cable is damaged, worn, or loose, or the button has gotten stuck on something inside the casing. Either situation requires that you open the tablet up in order to make the repairs, which can be a little dicey. Repairing the volume control can pose a risk to the front screen, Wi-Fi antenna, and digitizer cable if you're not extremely careful.
We do all that is in our power to keep expenses down in order to offer you a competitive rate, so there is no reason to delay repairs. Pay us a visit at our repair shop when you're in the neighborhood, or set up an appointment.