iPad Screen Replacement Repair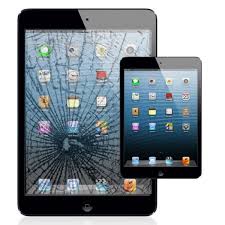 iPad screen replacement in NYC, specifically the Midtown East area, is completely affordable if you know where to turn. The place that you should contact for any and all smartphone and tablet repair jobs is NYC Mobile Device Doctors. iPad services in New York City shouldn't cost an outrageous amount of money, but often times, they do. These sorts of repairs shouldn't take days or weeks to complete, but unfortunately, if you go to the wrong place, you will be without your device for an extended period of time, with no guarantee that it will even be returned in working order. If you come to us for the job, you can expect the results to exceed your expectations. We specialize in iPad screen replacement, and we make sure to return your device to you on the same day. If you would like to make an appointment so that you can have an exact time frame in mind, give us a call. We always accept walk-ins, but sometimes our customers are on extremely tight schedules. We understand your needs, which is why we are willing to do whatever it takes to work with you.
Call now to find out more. Get a free price quote, too!
The iPad offers a lot of benefits. One thing that people love is the stellar screen display. The iPad with Retina Display is renowned for its imaging. The iPad Air, iPad mini and iPad 2 are also incredibly popular. But if something goes wrong with the screen, such as cracked glass or a screen that turns all black or all white, then you need to have an expert look at it. Doing screen replacement on your own can end up costing a lot of extra money, and damage. We have skilled technicians who can identify the exact problem. Perhaps it's the LCD and not the glass. Maybe it's the digitizer. Either way, we have the parts readily available to make the inexpensive fix. And of course, we have the expertise to do the job fast. We also offer a warranty, so you won't be left stuck if something goes wrong. Don't risk voiding the warranty by attempting the job on your own. Come to us for iPad repair services that you can trust!
Conveniently located for those near Midtown East, NYC Mobile Device Doctors offers the best prices around, too. Our same day service is something that has set us apart from day one, and the fact that we are so inexpensive and cheap makes everyone want to come to us. You can even come by with the latest models to hit the market. When the iPhone 6 is released, we are sure that we will have the inventory ready to fix any problems that might arise. If you have an iPad with Retina Display and the screen got wet, we can fix it for you. Whether it's a Samsung Galaxy S5, S3, S4, or iPhone 5s, 5c, or 4, we have solutions that you can trust.
What should I do if my iPad screen is cracked?
We urge you to shut off the device, and don't attempt to use it. Don't touch the glass, because you might cut your fingers. Instead, call us and make an appointment to stop by. iPad glass screen replacement is one of our specialties. Act fast – call us today!