iPhone 4 Repair!
What we know about the iPhone 4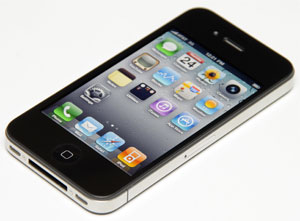 The iPhone 4 is a sleek smart phone that is used by many people nowadays.  It is popular because of its great features and it has many carriers (Sprint, Verizon, AT&T, etc.), making it convenient for everyone.  It is a wonderful phone but just like any other electronic device, it can get damaged from various types of accidents. The iPhone 4 is also a relatively expensive smartphone and most people fear that when it gets damaged the cost of repair might be more than the cost of getting a new one. This is a misconception as today you can get reliable and very cost effective repair services for the iPhone 4.  If you have a damaged iPhone 4, you do not have to worry as NYC Mobile Device Doctors is here to resolve problems.  It is where you can get any problem fixed and you can continue enjoying its services as if it were new. You can get any repair service at a very fair price and the options that we have to offer are efficient.
NYC Mobile Device Doctors saves you from the frustration that your broken iPhone 4 can bring. They understand that there are many types of damages that your phone can develop in its usage and we provide repair services for most of these problems. Some of the iPhone 4 repair solutions and problems that are dealt with at NYC Mobile Device Doctors are:
cracked screen
battery replacement
water damage
home button
charging port replacement
headphone jack replacement
LCD replacement
Speaker problems
Ear piece problems
front and back camera problems
If your phone has any of the problems listed above or needs any of the aforementioned solutions, NYC Mobile Device Doctors will get it fixed without compromising on quality. Any time you have trouble with your iPhone 4, whether it's a software or hardware problem, you can get it fixed in a timely manner. You do not have to depend on the Apple Company for your smartphone repair. Technicians at NYC Mobile Device Doctors have top notch skills in fixing any problem with various devices. In the event that your device needs to have some parts replaced, at NYC Mobile Device Doctors you are assured of getting genuine parts.
The main areas customers travel from to NYC Mobile Device Doctors include Brooklyn, Manhattan, SoHo, Upper West Side, East Side, Midtown East and of course many others. There are many repair companies for iPhones today but not all are trustworthy like we are. You should be careful when choosing a repair company to fix your iPhone 4 as some might cause more damage than good. At NYC Mobile Device Doctors you will meet a team of professionals who will offer quality service. Their skills are unmatched and they will also offer professional advice on how to handle your device to lengthen its life time. NYC Mobile Device Doctors is the best repair service company for all your iPhone 4 repair needs.