iPhone 4 Charging Port Replacement / Repair
One of the main problems with mobile phone devices involves a broken charging port; it is no different with the iPhone 4. The charging port can become worn out or loose and does not always make a proper connection. Sometimes it can even break off completely and hence stops charging. Whatever the case, the phone cannot hold the charge and thus a broken charging port becomes an urgent problem that requires a quick fix. It is very important to keep your iPhone 4 charged for usability. If your iPhone 4 charging port is malfunctioning you do not have to replace your phone with a new one.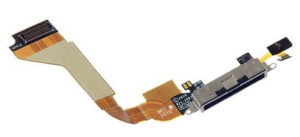 You can have the problem fixed by having the charging port replaced with a new one at a less expensive cost. All you need is to take your smartphone or tablet to the qualified iPhone 4 repair technicians at NYC Mobile Device Doctors and they will solve your problem in minutes. They will replace the faulty piece with a new genuine charging port in 10-15 minutes at a very affordable price. Do not stay disconnected from your friends and family due to a broken charging port. Visit NYC Mobile Device Doctors, which is convenient to places like Brooklyn, Manhattan, SoHo, Upper West Side and much more. You will get good service, quality spare parts and of course, the shortest possible wait time. We provide all that you need in one place. Choose us for charging port replacement and repair!