iPhone 4 Earpiece Repair  by NYC Mobile Device Doctors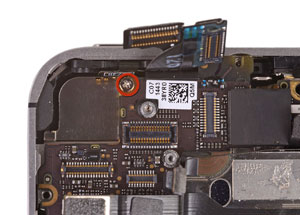 iPhones are vulnerable to cracks, scratches and functional difficulties just like any other mobile device. The iPhone 4 can get scratched or the earpiece can become damaged by moisture or impact. Thus, iPhone 4 users should handle their devices with care and if issues arise, they should be prepared to contact our team of professionals for iPhone repair. At NYC Mobile Device Doctors we have a team of qualified professionals who can handle any kind of repair needed for your iPhone 4.  iPhone 4 earpiece repair takes as little as 15 minutes with the qualified and well-trained professionals at NYC Mobile Device Doctors.
Why is my earpiece damaged?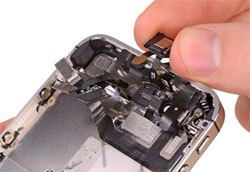 It is important to understand that dust and moisture can cause your iPhone 4 earpiece to become blocked, leading to muffled sounds. Once your iPhone 4 earpiece is clogged with dust and moisture, you will have difficulty hearing people talking on the other end of the phone. Moreover, too much dust could make your iPhone 4 charging port dysfunctional. Consequently, it is vital for any iPhone 4 user to take great care while handling their expensive devices. It is important to get your smartphone checked by our professionals when you need to bring the functionality back to your earpiece. Let NYC Mobile Device Doctors handle any kind of iPhone 4 repair in just minutes!