iPhone 4 LCD replacement / repair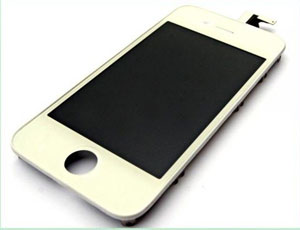 The LCD screen is key part of any phone, especially touch screen phones like the iPhone 4. Most iPhone 4 users know the feeling of accidentally dropping your phone, as your heart skips a bit while you watch it land on the floor. You can be lucky if it lands on the back side but other times you could be unfortunate enough that it lands face down and the LCD display screen breaks – this is more prone to happen when you don't have a smartphone cover.  It is one of the worst problems you can have with an iPhone since almost all interactions with the phone are solely based on the screen. This renders the phone completely useless until it is fixed.
Don't panic!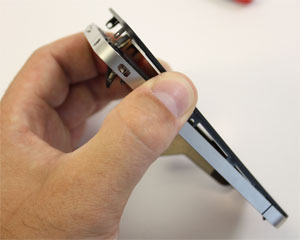 If this happened to you, don't worry; the problem can be easily fixed. Smartphone replacement is not necessary. You can have the iPhone 4 LCD screen replaced fast at a lesser cost than that of purchasing a new one. The problem of a broken LCD display is normally not covered under warranty as the issue is rarely caused by defective material. As such, even if your phone is still under warranty you will have to look for an iPhone repair center where you can get it fixed for a small fee. NYC Mobile Device Doctors is one of the best iPhone 4 repair service shops you will ever come across. Here, we have qualified technicians who offer speedy iPhone 4 repair services without compromising in regards to quality. We have professionals you can trust to replace your broken LCD screen with a functional one. At NYC Mobile Device Doctors, you will have the LCD screen of your iPhone 4 replaced in 15-20 minutes. Stop by if you are in Brooklyn, Manhattan, SoHo, Upper West Side, or anywhere else in the area. We are here for you!