NYC Mobile Device Doctors – iPhone 6s Repairs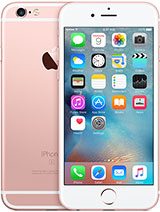 How many people do you know that can fix a broken iPhone 6s screen in just minutes? We don't think anyone works as fast as we do, and we are able to promise our customers same day service for their iPhone 6s repairs in New York City. We guarantee our results because we have provided our services so many times that we are confident enough to make promises to our customers. We're a third party repair center that does things a little differently than anyone else, because our main focus is on the satisfaction of our customers. You can't beat that.
Our on the spot repairs mean that you are able to leave with your smartphone, tablet or phablet the same day you bring it in. Forget about mailing your phone to a mail in repair center – then you have to wait for shipment! Don't bother with a place that says you have to wait for days, or that they have to send your device somewhere else. We do everything right here, on the spot.
We use high quality replacement parts and invite you to discuss them with our experts if you have any questions. We can assure you that our parts will be effective, and we offer a warranty to make sure you are happy.
Our services:
Battery replacement
Charger port repair
Camera repair
Digitizer repair
Water/liquid damage repair
iPhone 6s screen repair
LCD replacement
Home button repair
Power button and lock button repair
And more!
NYC Mobile Device Doctors can fix broken iPhone 6s devices. All you have to do is call us with any questions or to make an appointment. Walk-ins are welcome, too!
Call us today!