iPhone 8 Plus Screen Replacement in NYC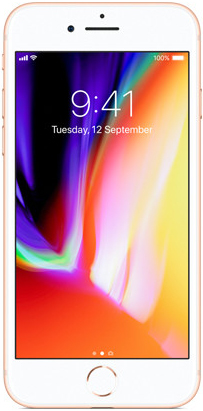 Get iPhone 8 Plus screen replacement in NYC!
If you are looking for a company to provide you with iPhone 8 Plus repairs in NYC, all you have to do is dial our number. We make sure to work fast at NYC Mobile Device Doctors, so you can get your smartphone back the same day you come to us. We offer excellent service, and this is demonstrated by our excellent customer reviews. If you'd like to come in, feel free to call for an appointment time. Just let us know what is going on with your iPhone 8 Plus. We handle all sorts of issues, from cracked screens and damaged charging ports to speakers and earpieces with sound problems. You are also invited to stop in because walk-ins are welcome here.
iPhone 8 Plus LCD Replacement in NYC
A cracked screen, or damaged LCD, is a common problem. That's why we offer same day iPhone 8 Plus LCD replacement in NYC at our repair shop. We know that liquid damage, or dropping your smartphone can end up causing the LCD to fail to function properly. When these things happen, we are here to help. We can examine your iPhone 8+ and let you know how much of the screen really is damaged – sometimes, it's just the top layer, and all we have to do is replace the glass. Other times, the issue goes deeper. Let us determine the extent of the damage and provide a free price quote!
Our certified technicians work hard and fast to offer LCD broken screen repair and replacement in NYC. You can trust that we do things the right way, so we are certified, licensed, and trained thoroughly. We are proud to be able to offer same day screen repairs in NYC – many jobs only take us 15 minutes to finish.
Same Day iPhone 8 Plus Repair & Replacement Services in NYC
We offer same day services for your iPhone 8 Plus:
Charger port
Earpiece
Battery
Speaker
Microphone
Glass
LCD/display
Back and front camera
Power button
We keep many parts in stock, so you can expect us to be prepared when you come in with a damaged device.
Call for iPhone 8 Plus Repairs
When you have a problem with your iPhone 8 Plus, you need our reliable, experienced techs to help you. At NYC Mobile Device Doctors, you can expect the best – we offer the best service, the best parts and the best results. We have cracked screen experts working for us who are ready to get to work. iPhone 8 Plus repairs in NYC are fast and carried out the same day that you come in to visit our expert techs.
Call the team at NYC Mobile Device Doctors if you'd like to make an appointment. You're always invited to stop in at your convenience, if you happen to be walking by our third party repair shop and notice that your iPhone 8 Plus is broken.
Call now!