iPhone Screen Replacement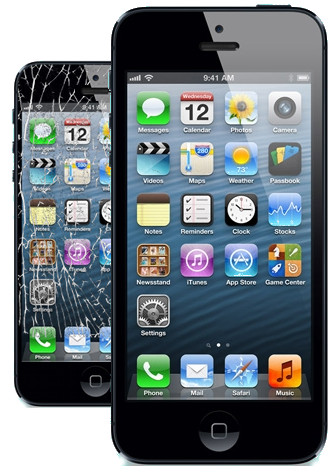 Are you looking for repairs for your iPhone? Screen replacement, perhaps? Are you tired of turning to your cell phone or smartphone provider, only to find that you are pushed to spend even more money by upgrading or paying for a repair that shouldn't cost as much as they are trying to charge? Providers tend to jack up prices to make the most money possible. Companies like NYC Mobile Device Doctors ensure that you are able to get the help that you need, at a price that you can afford. Whether you have the Samsung Galaxy S5, Note 2, Note 3, iPhone 5c, 5s, 6, Galaxy S4 or anything else, we are able to provide the help that you need when you need smartphone repair services. To find out details on what we can do, give us a call. We are the experts in NYC iPhone screen replacement solutions and all other repairs.
Call us now!
Come to us if you need iPhone screen repairs for the iPhone 5c, 5s, 6, 4S, 4, 3GS or any other model. That's right – we cover even the most recent models to hit the market. We have all of the right parts and tools to get the job done. Do you have Samsung Galaxy devices? The Note 2, Note 3, S4, S3 or S5? Don't worry, because we work with those as well. A broken screen can render your device useless to you. What happens when you go to swipe open your iPhone, only to notice that the glass is cracked so the screen doesn't read your finger? One, you could cut your finger, and two, you might not be able to use the phone at all! When this happens, you need the team at NYC Mobile Device Doctors to assist you. We are proud to boast the parts and technicians that can get the job done. We are quick, cheap and inexpensive. We offer same day service when it comes to screen repairs and we even offer a warranty on all of our services. We are conveniently located so if you are in or near Midtown East, head our way! We are the local repair center that people know that they can count on to provide affordable prices and great, proven results.
The iPhone 6 will be launched soon – supposedly this fall – but not all repair shops will be able to fix it when problems arise. You don't have to worry about that with NYC Mobile Device Doctors, especially if you need screen replacement. We have the parts needed to fix or replace digitizers, LCD, glass and anything else. We make sure to keep our inventory up to date for the benefit of our customers. So if you need service for any smartphone or even an iPad or other tablet, turn to us for the job. You won't be disappointed. If anything goes wrong in relation to the job that we did, you are protected by the warranty that we will offer you. Therefore, there is no room for mistakes to happen with us. You will be satisfied if you hire us for smartphone screen replacement or any other task, from battery replacement, headphone jack repair and volume button repair to home button repair, power button repair and water damage repair.
Call us today!