iPhone 5 Repairs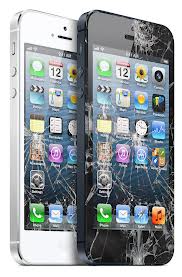 With plenty of original manufacturer parts in stock for the iPhone 5 and highly qualified experts, NYC Mobile Device Doctors offers the fast, secure service you need. Accidents resulting in water damage or broken components can be especially troublesome. Getting it repaired might seem like an expensive ordeal, but a cost-effective solution is available for New York City locals.
Just some of the repairs we have experience with are:
Cracked screen repair and replacement
Battery replacement
Button repairs
Charging port repair and replacement
Headphone jack problems
LCD issues
Water damage
Camera repairs
Earpiece and speaker problems
Microphone repair
Rather than replace your iPhone 5 or try to get service for it through Apple, come to us and trust our expertise. We provide service for models A1428, A1429, and A1442, and we also offer professional advice on how to extend the lifespan of your smartphone. Most repairs take about 15 minutes or less, and we do same-day service.