iPhone 5 Charging Port Replacement and Repair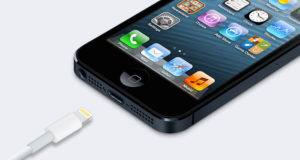 We offer 15 minute charging port replacement services for the iPhone 5, and all repairs come with a warranty.
When should I get the charger port fixed? The charger port on your iPhone 5 is crucial to its continued usability. If it malfunctions or breaks, you can find yourself unable to charge your phone as quickly, if at all. The port can wear out, its pins may break, or it can become too loose to hold your charger in place. It may also be damaged by contact with liquid. Some of the following symptoms indicate a faulty or broken charging port:
Device charges intermittently or not at all.
You have to wiggle the charger to get the device to register that it's plugged in.
iTunes doesn't recognize your phone when it's plugged into your computer.
The port shows other signs of wear.
If any of these are the case, take your iPhone 5 to NYC Mobile Device Doctors for repairs. We are conveniently located for residents of SoHo, Manhattan, Brooklyn, East Side, Upper West Side, and other areas in and around New York City, and our expert technicians can get your charging port repaired or replaced in as fast as 15 minutes. We have tons of experience repairing mobile devices, and we always keep the highest quality parts in stock. If you want to solve your phone's charging problems, come visit us today!