iPhone 5c Front and Back Camera Replacement and Repair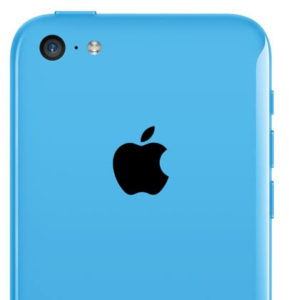 We can fix your front or back iPhone 5C camera in under 20 minutes, and provide a warranty as well. NYC Mobile Device Doctors has seasoned professionals that provide the fast, reliable service you need. Our experts can treat the following camera problems:
Splotches, spots, or lines on photos taken with your smartphone.
Nothing appears on the screen while taking a photo or video.
Pixelation in videos or photos.
Blurring or other distortion in photos.
These all mean that there is something wrong with the camera you are using, but getting it repaired can be a bit risky or costly if it isn't done right. Inexperienced technicians could ruin important components while installing the iPhone's tiny cameras, which means more repairs and a higher price in the end. Our qualified professionals have worked with mobile devices for years, and we can provide trustworthy repair and replacement on the front or back camera in your iPhone 5c within 20 minutes. We also have OEM quality parts in stock at all times, which allows us to provide same-day service.
If you are in Brooklyn, Manhattan, SoHo, East Side, Upper West Side, Midtown East, or elsewhere around New York City, come to us for your camera replacement and repair needs on your iPhone 5c. Simply pay us a visit, or call (212) 292-8005 to set up an appointment.