iPhone 5c Home Button Repair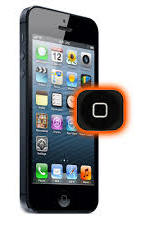 NYC Mobile Device Doctors is just the place you need. Here, our certified technicians can repair the Home button on your iPhone 5c within 15 minutes.
A faulty or worn out Home button can be frustrating in a lot of ways. These include some of the following:
Home button is unresponsive: If you push it, and your phone does not respond, then there may be an issue with the wiring or button mechanism. It may not be connecting properly, or something may be out of place.
Home button is over-responsive: If you push the Home button and it registers a double-press, then you either have a calibration error or worn-out wiring.
Functions randomly activate: If Siri speaks up without you pushing the button, then your Home button should probably be repaired so it is less finicky. The wiring is probably being activated by the slightest movements.
We always have OEM quality parts in stock, and our technicians are skilled and efficient, making our repairs top-notch. If you're tired of pounding away at an unresponsive button or trying to silence an overly-talkative Siri, come visit us, or call (212) 292-8005 for an appointment.