iPhone 6 Charging Port Replacement and Repair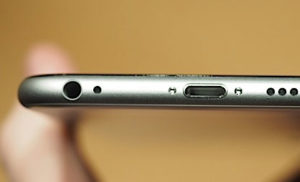 Your iPhone 6 depends on its ability to charge in order to keep functioning as a mobile device. If the Lightning charging port is faulty or worn, then your phone may take too long to charge, charge intermittently, or not charge at all. The plug may fall out of the port or wiggle around, breaking the connection and causing further wear. If any of these are a problem you face with your iPhone 6, then NYC Mobile Device Doctors has repair solutions for your charging port.
We perform the delicate repairs your iPhone 6 needs to get its charging port back to normal function. Repairs are the highest quality since we always keep OEM quality parts in stock. Visit us if you notice any of the following happening with your phone, since these may indicate a problematic charging port:
Phone charges erratically or intermittently.
You have to wiggle the charger plug in the port.
iTunes doesn't recognize your phone while it is plugged in to your computer.
Your phone no longer charges at all, even when you change the charger.
Charger port repairs take only about 15 minutes. We also provide a warranty on all repairs, so you can have peace of mind that your iPhone 6 will be well cared for.