iPhone 6 Home Button Repair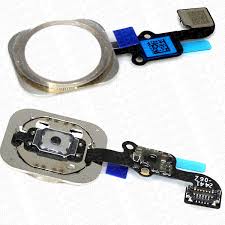 Our knowledgeable technicians at NYC Mobile Device Doctors can easily make the Home button repairs your phone needs for the iPhone 6. Take it to our service center in New York City if you see any of the issues below:
Home button does not respond: If you have to hit the button multiple times to register a press, or if you have to push it a certain way, your Home button is likely worn out or poorly calibrated.
Home button is overly responsive: Whenever your phone registers a double press or multiple presses when you only hit the button once, then you have either a calibration error or a worn button mechanism.
Siri randomly interrupts you: If you are minding your own business and Siri randomly speaks up uninvited, she may be activated by a faulty Home button, especially if you have voice activation turned off.
These symptoms are not only annoying, but they can also get in the way of normal usage. In order to keep using your phone, you'll need to get the Home button fixed. Home button problems usually happen when the flex cable under the button wears out, so that is what will need attention when you take your phone in for repairs.
This can be a bit tricky, though, since the Touch ID sensor is connected to the Home button and can easily be damaged during repair. If the sensor is damaged in any way, it can't be replaced without permanently forfeiting fingerprint scanning on your device. In order to preserve as much of your phone's functionality as possible, take it to our qualified technicians. We'll put a stop to your phone's finicky activity and have it working as good as new in 15 minutes! To set an appointment and preserve your sanity, call us at (212) 292-8005.