MacBook Repair
Welcome to the best company around for MacBook repair. NYC locals who are looking for trustworthy, affordable and proven MacBook repair assistance will be delighted to have found us. That's because when it comes to issues with the MacBook Air, Pro and other tablets and smart devices, we are able to offer all of the repairs that you could ever need. We keep a full inventory of necessary repair parts and of course the specialized tools to accomplish the task at hand. Are you dealing with keyboard problems, overheating or a cracked screen? Not to worry. Our team at NYC Mobile Device Doctors is sure to have the appropriate solution. If you are near Midtown, Penn Station, or even Grand Central Terminal, then you are close by. Give us a call if you have questions that we can answer for you. We are always happy to help locals in any way that we can. Turn to us before you hire just anyone for the job and ask us why we are the best company to provide you with what you need.
Call us today!
Why are we the best?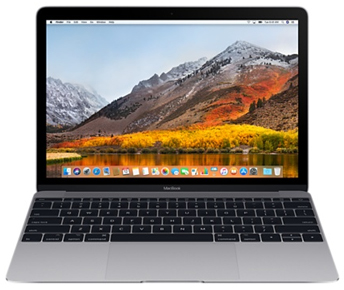 Customer experience. We provide the ultimate customer experience, with the knowledge that if we leave you satisfied, you will come back to us again and again, and also recommend us to others.
Great prices. Our rates are unbeatable. Get a free price quote so that we can prove it to you.
Fast service. We offer same day repairs. Some repairs take under an hour. Ask for specifics by speaking with one of our experts.
Convenient location. NYC residents love convenience, and we love to provide it!
These are just some of the reasons as to why we stand out. If you call us, we can certainly provide more details.
What can we do for you?
Keyboard repairs
Battery replacement
Cracked screen repair
Broken glass repair
LCD repair
Digitizer repair
Water damage repair
Fix overheating
And much more!
Your MacBook is in good hands with us. Whether you have the most basic MacBook, the MacBook Pro or the MacBook Air, you can trust us to handle it. We understand the hardware differences that go into each version. We understand how to work with all of the parts that make your device function correctly. We understand MacBooks because we are experts. There is essentially nothing that we cannot do because we can basically take your MacBook apart and put it back together. That is why we are trusted for New York City MacBook repairs! In relation to our satisfaction guarantee, you really have nothing to lose if you give us a chance to solve your problem. You can have faith in our experts who only use OEM quality parts to get the job done. All of our customers are treated like family. We want to make sure you are impressed, and we will do what it takes to impress you with our work. It doesn't matter if you need a new Retina LED screen; a screen with housing; a diagnostic check; a new battery or something else – we have the skills to provide just what you need. We hope that you will choose us for our quality service, speedy results and inexpensive rates. Our convenient location should just make us stand out even more!
NYC Mobile Device Doctors is eager to diagnose the problem you are having. Give us a call today so that we can schedule an appointment for you. Thanks for stopping by!
Contact us for a price quote!