Galaxy Note 2 Screen Repair and Replacement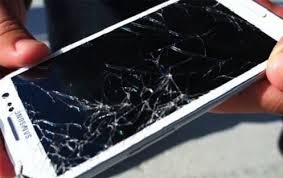 Drops, falls, and other impact accidents have a high chance of cracking the screen, with the additional risk of damaging the digitizer and LCD of your Galaxy Note 2. The cracks can get in the way of the display, making working on your smartphone a bit inconvenient. If the touchscreen abilities of the phone are also damaged, then it is completely useless. We have the parts you need on hand, enabling us to provide same-day service. Generally, screen repairs and replacement on the Note 2 are completed within an hour.
Some repair shops in New York will tell you that the whole screen assembly needs to be replaced if the screen is cracked, but that is not always the case. At NYC Mobile Device Doctors, we can replace just the front glass for you using a method in which we use LOCA glue. This way, you are only charged for the parts that are damaged, nothing more. If the glass screen is the only part that needs repairs, that is what will be fixed. If the other parts behind it need to be fixed in order to make your phone usable, then we'll take care of those also.