Galaxy Note 3 Battery Replacement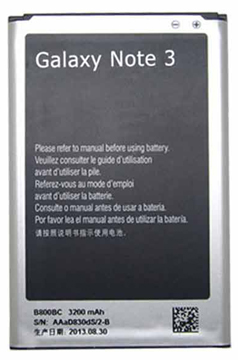 When the battery gets old, it loses its charge capacity and needs to be replaced, and who better to replace it than professionals with years of experience repairing mobile devices? At our repair center, we always have extra batteries in stock, and our qualified technicians will have your phone's battery replaced in just 10 minutes.
Then, in order to prevent battery disasters from ever happening again, apply the following to extend your battery's life:
Charge your phone only as often and as long as necessary.
Moderate or turn off energy-heavy apps.
Use Energy Saving Mode.
Eventually, the battery will still die, just not as soon. When it does, come to us for assistance! You can either just walk in or set up an appointment at (212) 292-8005.