Galaxy Note 3 Speaker Repair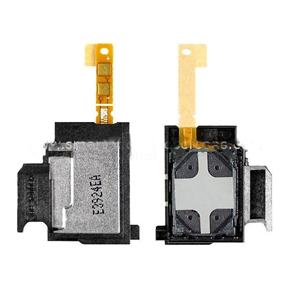 Bad speaker on your Galaxy Note 3? If your phone's speaker is crackling, muffled, or completely silent, even when the earpiece and your headphones have sound, then it needs service. This is a very important issue. It affects more than just your ability to listen to music, watch videos, and use the loudspeaker during calls. It also means that if your phone rings, you won't be able to hear it, and you'll end up missing calls. Of course, you can still put the phone on vibrate, but that will drain the battery much faster than normal ringtones will. And if you use your phone as an alarm clock in the morning, vibration may not cut it. Your best solution is to get the speaker fixed for restored sound quality.
Speaker repairs for your Note 3 smartphone are fast and affordable at NYC Mobile Device Doctors. In the hands of our experienced technicians, your phone's original sound quality will be restored within 20 minutes. Our skill with phone repairs has been honed through experience and knowledge, so your phone is sure to be in top condition when you get it back.
In the event that damage or dust buildup occurs, it is best to have qualified professionals take care of the needed repairs. If you are anywhere in the vicinity, we are your go-to place for speaker repairs. Call us at (212) 292-8005 to set up an appointment.