Galaxy Note 3 Home Button Repair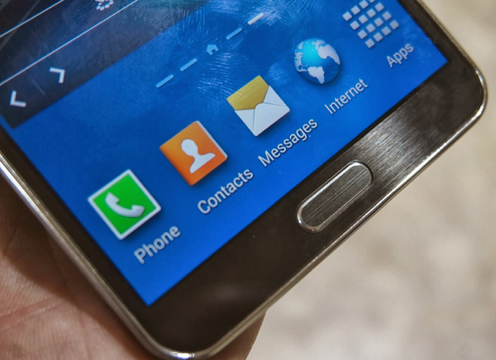 You don't need to wait for days for repairs through Samsung or other services, and you don't need to worry about us messing up other parts of the phone. We always have the parts we need in stock, and our skill is second to none. Choose us for your Home button repair needs! Wait time for this service is approximately 1 hour.
If you notice any of these symptoms with your Galaxy Note 3, then come to our repair center for same-day service at a budget-friendly rate:
Button sticks in the device or feels loose: This can happen as a result of worn components or misaligned connectors.
Button is difficult to press: Debris buildup or out-of-place pieces under the button can make it hard to push.
No response from pushing: A bad connection, poor button calibration, or a worn flex cable can prevent your phone from registering presses.
Over-reactive button: If you push it and your phone goes crazy, or if it registers a press when you haven't touched the button at all, then you likely have a bad flex cable or finicky connection.