Galaxy Note 3 Water Damage Repair Service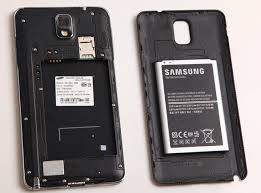 If your Galaxy Note 3 gets wet or submerged in water, the damage done can be extensive as the water causes circuit boards to short, components to corrode, and waterborne debris to get lodged in the device. The moment you spill something on the phone or drop it in a pool or bath, your phone is in danger. In order to minimize the damage, there are three things you need to do immediately in the event that your smartphone gets wet:
Turn off the device: The moment it gets wet, turn off your smartphone. Hold down the power button until it starts shutting down. Then do not turn it on again. As long as there is moisture inside the phone, there is a chance that important systems will be shorted.
Dry it: Using a rag, cloth, or towel, wipe off excess water or liquid. Do not use a hairdryer, since the heat can damage the phone.
Take it to NYC Mobile Device Doctors: Our technicians work quickly and accurately to restore your phone to normal working condition. There is always a risk when you try doing the repairs yourself. We have the tools and experience needed to repair water damaged components with minimal risk to your device. The sooner you get your Galaxy Note 3 to our service center, the better, since water inside your device can corrode metal connectors over time.
Located for convenient access from all over NYC, our repair technicians have the experience and tools your phone needs in order to pull through a water crisis. We quickly single out the damaged areas, clean the phone, and repair/replace affected parts. The time this process takes varies by the amount of damage the fluid caused to the device, but we do everything possible to return your phone to you quickly. We also offer affordable rates on all repairs, so you don't need to worry about a water accident breaking your budget.
In the event of a water disaster, don't delay. Take your phone to us as soon as possible for reliable service. If you are not able to get to us right away for some reason, give us a call to set an appointment at (212) 292-8005.