Galaxy Note 4 Earpiece Repair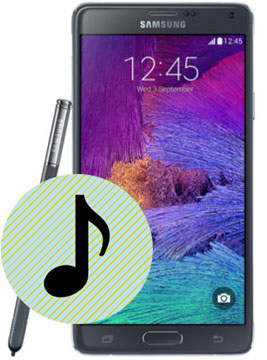 Need Galaxy Note 4 earpiece repairs? A broken or faulty earpiece speaker will keep you from talking on the phone unless if you prefer to put everyone you talk to on speakerphone. That can get annoying pretty quickly, though, so your best option would be to get your Note 4's earpiece repaired. Since speakers are delicate instruments, and because you don't want to ruin the other parts of your phone, you'll want experienced technicians to work on your phone. The only question is where to go for that service.
NYC Mobile Device Doctors specializes in fast, precise repairs. We're fast because we always have OEM quality parts on hand and offer same-day repairs and replacement. We're precise because our experience has allowed us to become familiar with the different internal parts of mobile devices and replace only those parts that need it. This lets us give you competitive pricing on our services in addition to speed and quality. Our location is also very convenient for residents in all parts of New York City.
So if you're tired of telling people on the phone to repeat themselves, switching your phone to loudspeaker, or just letting calls go to voicemail, then come to our repair center and get the problem solved. Come by and visit or call us to set an appointment at (212) 292-8005.