Galaxy Note 4 Headphone Jack Replacement and Repair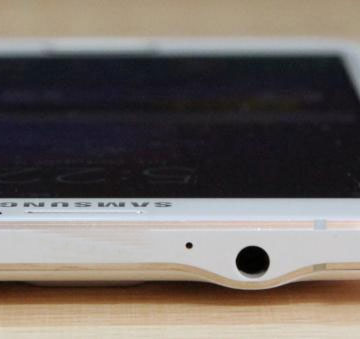 Headphone troubles on your Galaxy Note 4? If you're hearing static, muffled sound, or no sound at all, the problem may not necessarily be with your headphones. It could be the headphone jack itself that is causing the issue. If this is the case, then NYC Mobile Device Doctors is prepared to solve the problem. Since we have replacement parts in stock at all times, we can have this problem fixed same-day within 45 minutes. Our certified technicians are very experienced, and we do everything possible to make sure that your device is restored to perfect working order.
How can I tell if the headphone jack is broken? The way to diagnose the problem is by a simple process of elimination. You start by checking the headphone jack for debris or lint buildup. If you see that it is clogged, use a compressed air can or a cotton swab with rubbing alcohol to clean it out. If that doesn't fix the issue, then test your phone with a different set of headphones. If that still doesn't solve the problem, then you have a faulty headphone jack that needs professional repair.
No matter where you are in New York, our service center is located in easy reach. Come to our shop or call (212) 292-8005 to set an appointment today!