Note 5 Repair in NYC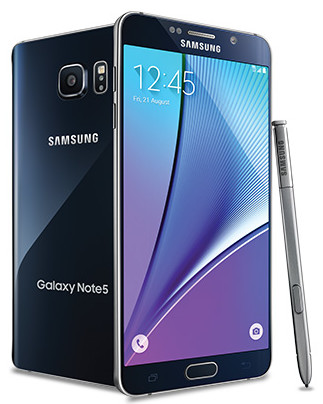 NYC Mobile Device Doctors is able to provide Samsung Galaxy Note 5 repair solutions that you can afford. All you have to do is call with any questions.
The new Samsung Galaxy Note 5 gives you the best experience when it comes to a spacious screen, clear imaging, an advanced S pen and yet another way to achieve the ultimate in productivity. When damage occurs, you need an option that beats flat out replacing the device, because who wants to pay to do that?
The problem that customers come across when they turn to a major corporation for help is that they are practically always penalized, especially when it comes to smartphones, and usually in an excessive way. You don't want to be locked into a new contract for an extended period of time because your new Note 5 screen broke. You don't want to have to pay for a refurbished device because it would just take too long and too much money to fix your broken Note 5 camera. You want convenience!
NYC Mobile Device Doctors provides great service at an affordable price. We know that the Galaxy Note 5 is regularly priced at more than $700, so if something like screen damage happens, you don't want to have to shell out a large amount of cash to fix it. With us, you don't have to, because we provide glass replacement, LCD replacement, screen repair, water damage repair, camera repair, home button/power button repair, headphone jack repair, battery replacement and more. You'll be able to once again share your information over multiple devices because of the convenience of the Note 5, after we provide our quality repair service.
Choose us for:
Low, competitive, fair prices
Fast, same day service
Qualified professionals who are dedicated to providing great customer service
Excellent customer experience
Wide range of cheap Note 5 repair services.
Give us a call to find out more!