Samsung Note Repair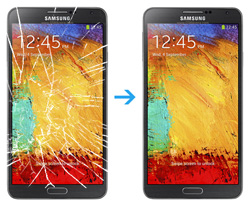 The Samsung Note allows users to take advantage of many unique features, such as Popup note and even photo notes. These features are no longer possible, however, if you have certain damages to your device. That is where our team of professionals at NYC Mobile Device Doctors comes in. We offer NYC Samsung Note repair solutions so that you can continue to enjoy the unique features which led you to purchase this device to begin with. If the power button breaks, or if the screen becomes cracked, or if there is a problem with the LCD or digitizer, suddenly you are unable to do the things that you want to do. This warrants Samsung Note repair services in New York City. If you know who to contact for the job, then you will be in good hands. You'll be able to avoid having to pay to replace the device. Call us if you want more information on what we can do for you – we would be happy to assist.
Call us today: 212-292-8005
Or stop by!
Our location–
200 Park Ave
Suite 1796
New York, NY 10017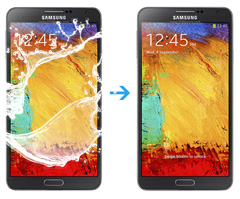 You can see that we are conveniently located, so it is easy to stop by if you are near the MetLife Building, or even Grand Central Terminal. Our goal is to make everything convenient for our customers, from the many services that we provide, down to our prices, location and fast service. You can expect your job to be done in minutes, almost all of the time. Need to know what's wrong? We offer free diagnostic checks. Some of the other services that we offer include:
Volume Button Repair
Power Button Repair
Home Button Repair
LCD Repair
Battery Repair and Replacement
Speaker Repair
Headphone Jack Repair
Models that we work with include:
Samsung Galaxy Note
Samsung Galaxy Note II
Samsung Galaxy Note 8.0"
Samsung Galaxy Note 10.1"
Samsung Galaxy Note III
Samsung Galaxy Note 10″
Samsung Galaxy Note Proq
Samsung Note repair options in NYC are reliable if you hire us to do the job. We primarily do screen repair, digitizer and LCD repair, and button repair. Samsung Note New York City users will find that we offer everything that they need, and our convenience is unparalleled. We would love to have the opportunity to impress you with our quality OEM repair parts, fast service and wonderful prices. Get in touch with our technicians today!
Call us today for a free price quote: 212-292-8005