Samsung Tab Repair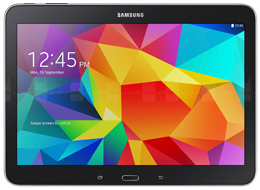 Samsung Tablets are so convenient and fun to use. You might love it for its camera, or maybe even video viewing. Perhaps you love using it for music. NYC Mobile Device Doctors knows that users of this device want it to always have the functionality that it promises. Now, if something like water damage occurs, or a drop that leaves you with a cracked screen, you can feel as if you are out of luck and stuck having to buy a brand new device. This isn't the case when our technicians are around to provide affordable solutions if you need NYC Samsung Tab repair. New York City locals know that city prices can sometimes be extremely high. We boast low, competitive rates but quality, fast service.
We can assist with:
Connector port repair
Headphone jack repair
Water damage repair
Back camera repair
Front camera repair
Broken screen repair
Digitizer repair
LCD repair
Battery replacement
And more!
Call us today to take advantage of our services: 212-292-8005
Or come and visit us in person. Walk-ins are always welcome!
Our location–
200 Park Ave
Suite 1796
New York, NY 10017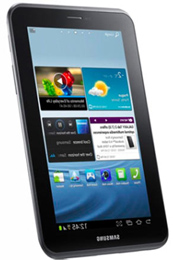 We can provide the aforementioned fixes for all different models, to include:
Samsung Galaxy Tab 7"
Samsung Galaxy Tab 10.1″
Samsung ATIV Tab 5
Samsung ATIV Q
Samsung Galaxy Tab 2 10.1″
Samsung Galaxy Tab 2 7″
Samsung Galaxy Tab 3 7″
Samsung Galaxy Tab 3 8.0"
Samsung Galaxy Tab 3 10.1"
Samsung ATIV Tab
Samsung Galaxy Tab 8.9"
Samsung ATIV Tab 3
Samsung ATIV Tab 7
What you will come to realize is we truly do offer everything that locals could possibly need in one place. We have a full stock of all necessary OEM quality parts to ensure that we don't have to turn you away for a lack in our inventory. We carry everything for all different smartphones and tablets so that repairs can be done on the spot, while you wait, generally in just minutes. Samsung tablet repair in NYC is a better alternative than upgrading and paying the cost of a new device. You can still enjoy the one you have been enjoying if you have a technician who knows what they are doing. We also offer warranties on our solutions.
Don't hesitate to call us if you are interested in a free price quote or scheduling a service. We urge you to consider taking advantage of Samsung Tab repair in NYC prior to making the choice to spend more to buy brand new.
Call us: 212-292-8005