iPhone and Samsung Galaxy Unlock Service in Midtown NYC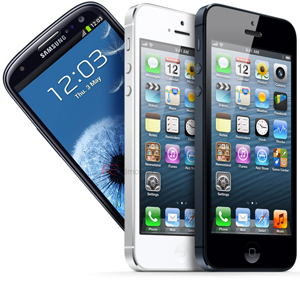 NYC Mobile Device Doctors wants to help you if you need to have an iPhone or Samsung Galaxy phone unlocked. This is just one of many services that we are able to assist with. We are skilled at working with all of the different models, from the iPhone 6s, 6 and 5 to the Samsung Galaxy S6 Edge, S5 and so many others. Perhaps you are interested in switching carriers, but your contract is not up yet. Companies like Verizon, T-Mobile and AT&T offer many benefits, but locking you into a contract can sometimes be frustrating to customers, especially if they want to switch carriers or use their phone internationally. Factory unlocking is something that our team is happy to provide.
NYC Mobile Device Doctors offers quick iPhone and other cell phone unlock services. If you are sick and tired of your carrier and want to use your phone with a different sim card we can do this simple unlock service for you. We can unlock iPhone 7, 7+, X, and Samsung S7 Edge, S8 Plus, S8, S7 and many other smart devices, call now or email us to receive a free quote.
Our same day service allows you to have your phone back in your hands quickly. You can attempt to have your phone unlocked through an online company, but the problem is that this can end up taking days while you wait to receive the code that you need. When you come to us, we are able to retrieve the right information like the phone's model and IMEI number right away. Trust NYC Mobile Device Doctors with all of your phone repair and unlocking needs.
Call now!